DigitalRoute's MediationZone on AWS
Download the AWS technical whitepaper
This white paper provides an architectural overview of how DigitalRoute's MediationZone, a platform for billing mediation and usage management, is deployed and operated on the AWS Cloud. It covers benefits of operating mediation on the AWS Cloud, and the advantages compared to on-premises deployments.
The intended audience includes telecommunications (telecom) executives, solutions architects, and development teams who need to support the decision to deploy a usage data platform for their customer, wholesaler, or enterprise business.
Download the white paper now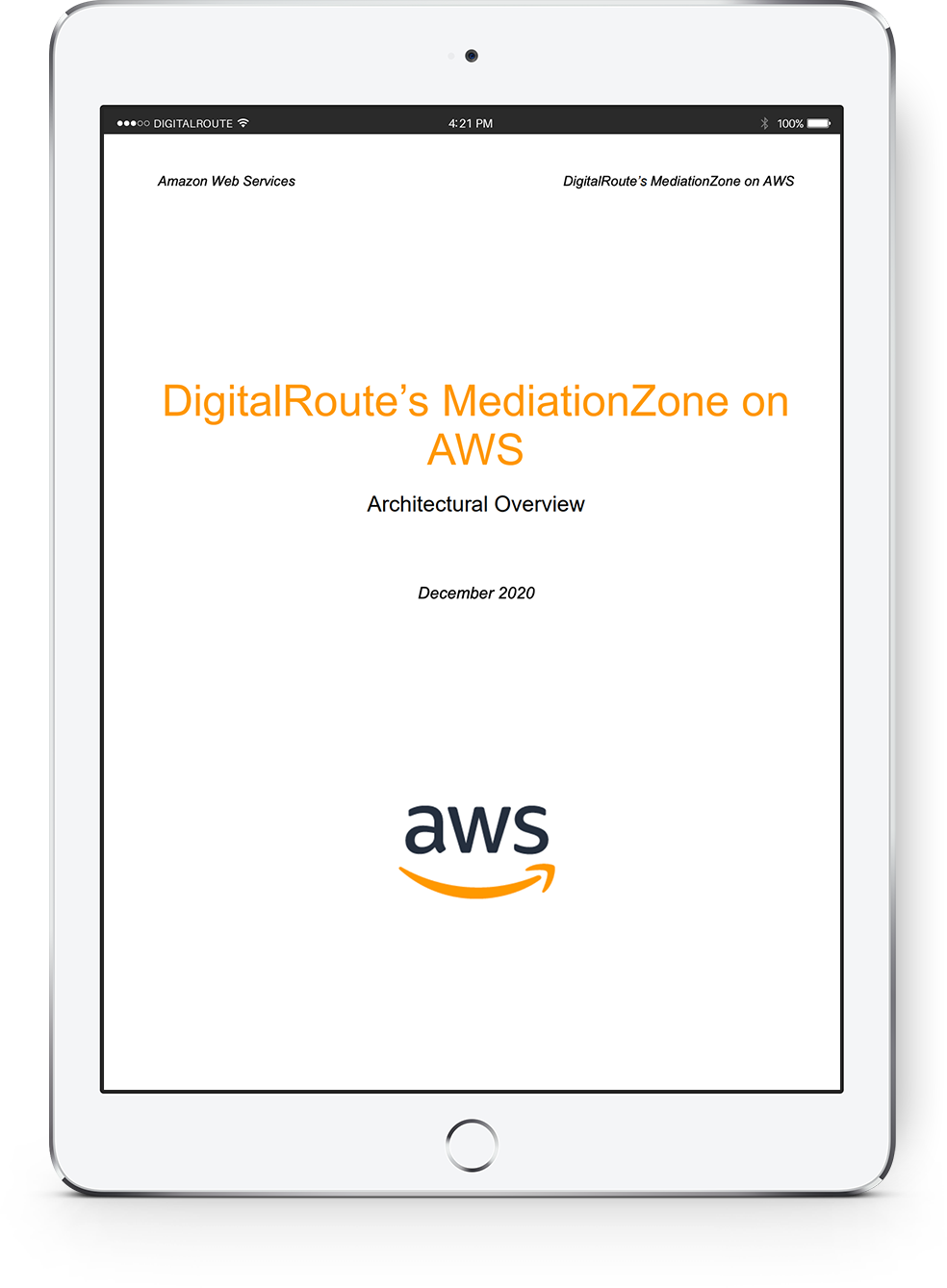 VIDEO INTRO
How DigitalRoute enables
telecom operators
DigitalRoute has been helping the largest telecom operators provide accurate billing for 20 years, handling 500 billion transactions per day. We are now working with 5G frontrunners and are here to support you in this new era.
LATEST FROM DIGITALROUTE
DigitalRoute press releases from the past months
January 7, 2021
DigitalRoute's New System Integrator Partner Program to Accelerate Usage-Based Revenue
December 1, 2020
DigitalRoute announces the Usage Data Platform on Salesforce AppExchange, the world's leading enterprise cloud marketplace
October 29, 2020
DISH selects DigitalRoute's Usage Data Platform to enable 5G monetization
Want to know more about our platform?